Psychic Clairvoyance Training thru Healing and Revealing Your Life!-Huntington Beach
October 10, 2019 @ 7:00 pm

-

9:00 pm

|

Recurring Event

(See all)

An event every week that begins at 7:00 pm on Thursday, repeating until September 26, 2019

An event every week that begins at 7:00 pm on Thursday, repeating until November 28, 2019

An event every week that begins at 7:00 pm on Thursday, repeating until February 27, 2020

|

$30
Freedom New Age Spiritualist Center
"Reaching the State of Super Consciousness"
7641 Talbert Ave #206  (714) 222-8835
Huntington Beach Ca 92648
Introductory classes $30 per class  Sold in 4 class bundle=$120
Ticket purchase click here on this link.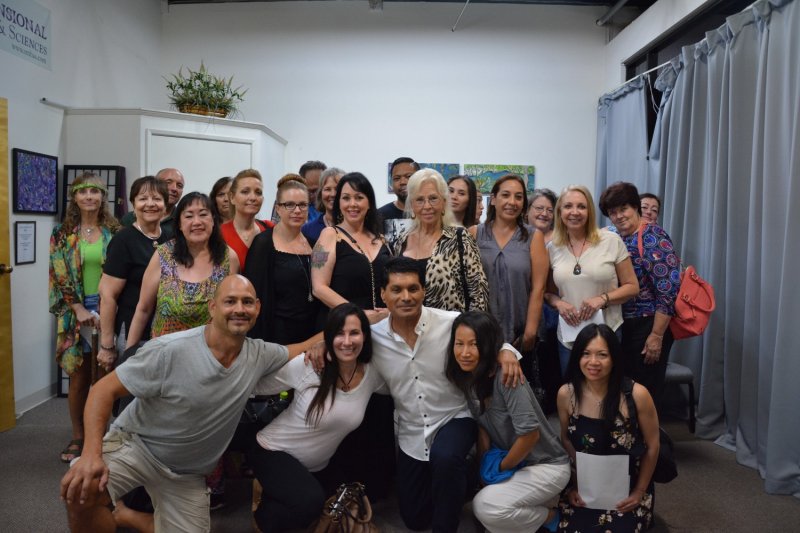 Requirements to Attend:
1–We are a close-knit family, we do not support any type of Negativity, including, but not limited to Bigotry, Hate, Racism, Disrespect, or Lies.  So absolutely no trump supporters or people that claim to be neutral to this evil.  You are banned from our classes or stepping foot into our sanctuary.    You will not be welcome into our classes or community.    Ignorant unenlightened people believe this is about politics.   Enlighten humans  with super consciousness know this not about politics.  This is about doing battle with the Antichrist.  It's that simple.  There is no room to be neutral to evil.  If you are neutral or support this evil.  Then this makes you part of the problem.  Not the solution!  It means you have been controlled and conditioned by your human ego!  Your Ego has made you ignorant!   Spirituality and Super Consciousness is not for you! Until your Ignorance is removed!  It has distorted your moral compass your morality.
2–Please Note-Tony does Not give personal readings during class. Your readings will be given by Advanced Developed students in the class. We all learn and grow through this technique. If you would like a Private/Personal reading with Tony, contact Angela via text @ 714-222-8835. Session will last approx.3 hours. Tony is normally booked out 30-40 days in advanced. Cost is $1500.00. Payment due @ the time appointment is booked and date is reserved.
3-Having an open mind and heart are required.  It has been our experience that preconceived ideas about spiritual energy healing and psychic development will hinder your progress, so please leave them at the door.  This training  goes beyond what most believe to be " Spiritual Energy Healing  and  Psychic Development".  This group is a tutelage, which means you will be required to be committed and dedicated to this training and organization. Tony will be teaching, instructing and giving you the guidance required to engulf all aspects of spirituality.  If you are a practicing psychic, medium, healer etc, please leave what you've been taught and the ego at the door!  This training might or will contradict what you been taught by others!  
4-Sensitive information will revealed about yourself and others.  No matter how sensitive the information given is you must be honest about it.  No information will ever go outside our classes. Students are required to be an "Open Book". In the world of spirituality there are no secrets, there are no skeletons kept hidden in the closet. What is discussed in class, stays in the class. No information  will be shared outside of this organization without your consent. (You may be asked for a video interview, video footage may be shared on social media)
5-We are a close-knit family, we do not support any type of Negativity, including, but not limited to Bigotry, Hate, Racism, Disrespect, or Lies.   So no trump  supporters or people that are neutral to this evil.  You will not fit in with this group.
6-Please note-To fully understand the concept of Universal Core Healing will take a minimum 8 weeks and beyond.   Healings and readings are done when only when the student is ready. 
7-This class is a process in spiritual development, Cleansing, purification & readings etc. are done only when a student is ready. You must surrender in Humility and Gratitude and commit to your inner development by doing "The Inner Work" necessary.  Dedication to your inner healing is of the upmost importance.
8-Tony The Healing Medium will only accept long term serious students of spirituality.  There are many psychics, mediums and healers.  But there are only a handful of masters that can Validate and Demonstrate their abilities beyond a shadow of a doubt.  Tony is one of them!  Tony can only accept students that are humble and dedicated to improving themselves.